« Science without conscience is but the ruin of the soul » François Rabelais
Comprehensive services
Our consulting engineering firm has been providing services in structural, civil and environmental engineering since 1955. We are based in Carouge, Geneva.
Today, under the leadership of Erik Langlo, Julien Treleani and Marc Lachenal, the firm sustains its know-how and its expertise of 60 years, with a record of significant iconic achievements in Geneva in the area of civil engineering, structures and special works. Our environmental specialists are available for assessments on asbestos or any other dangerous substances, thermal balance calculations, environmental monitoring and other assignments.
We are available for simple inquiries as well as for multidisciplinary, highly complex projects. Our services extend over the entire project cycle: identification and feasibility studies, preliminary design, final project, tendering and site supervision.
We have a long tradition as trainers. Our draughtsmen apprentices get professional coaching on which their learning process is based. The variety of projects in which they are involved is conducive to inspiration and fulfilment. We are also welcoming students for short-term internships or practical training during their university curriculum.
---
Human resources and logistics
Management board: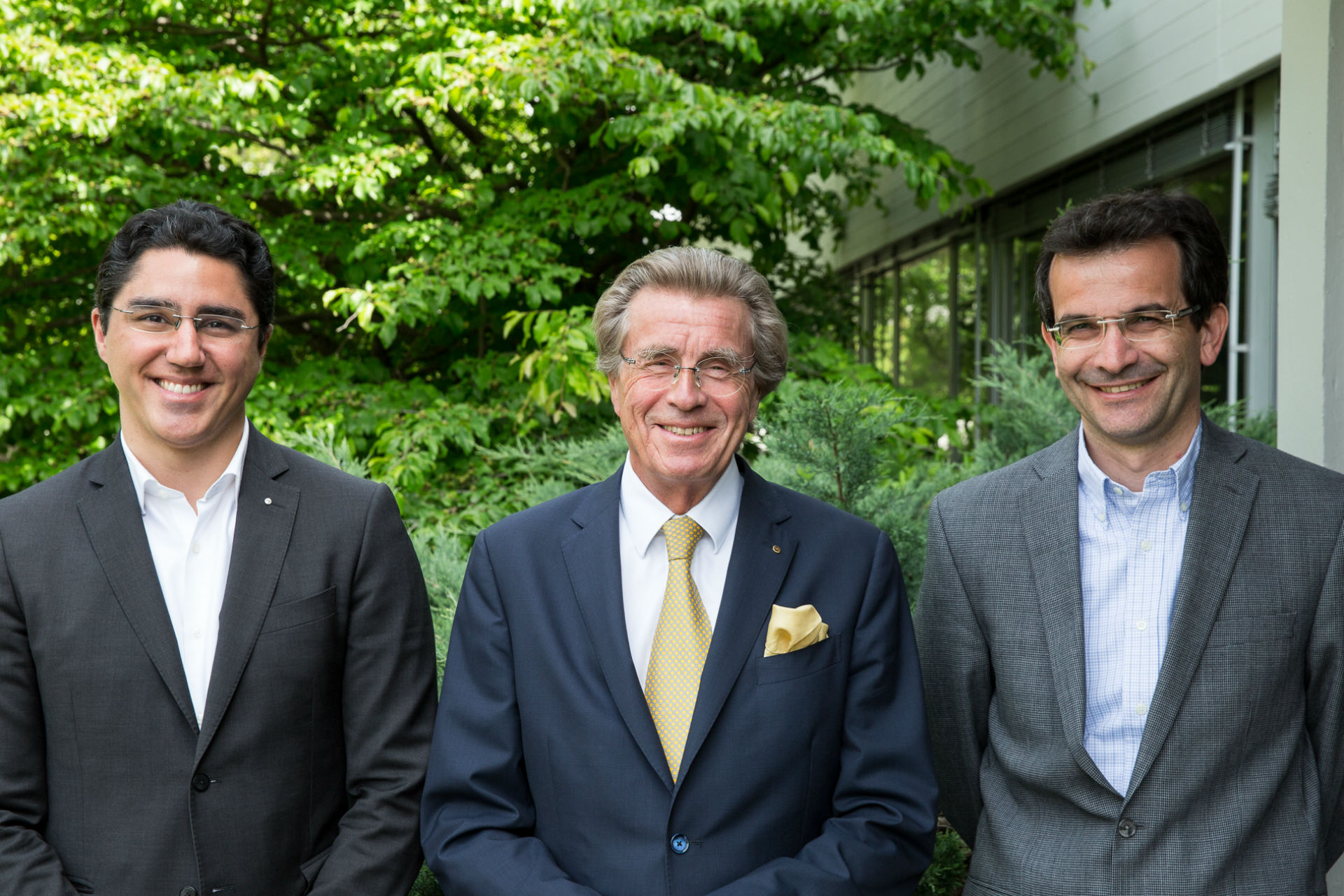 Marc Lachenal, Erik Langlo and Julien TRELEANI
Staff: 40

Management 3
Civil engineers 14
Environmental engineers 3
Draughtsmen 10
Site supervisors 3
Administration 5
Apprentice 1
Trainee 1
Facilities
More than 1'000 m2 office space in Carouge, Geneva, close to the motorway
Cozy cafeteria
3 company cars
2 bicycles
10 languages: Français, Deutsch, Italiano, English, Español, Português,

العربية (Arabic), Norsk, Svenska, Dansk
In the headlines
---
Key dates
| | |
| --- | --- |
| 1955 | Foundation of the firm R. PERRETEN, simple partnership |
| 1956 | The firm is renamed R. and C. PERRETEN, simple partnership |
| 1964 | The firm is renamed R. and C. PERRETEN & P. MILLERET, simple partnership |
| 1978 | The firm is renamed PERRETEN & MILLERET, public limited company. |
Firm partners over time (1955-2015)
Period:
Partners:
1955
Roger Perreten, founder
1955 - 1963
Roger Perreten and his brother Claude Perreten
1964 - 1981
1964: Pierre Milleret becomes a partner
Roger Perreten, Claude Perreten, Pierre Milleret
1982 - 1988
1982: Jean-Yves Duchêne and Erik Langlo become partners
Roger Perreten, Claude Perreten, Pierre Milleret, Jean-Yves Duchêne, Erik Langlo
End 1988, Claude Perreten leaves the firm
1989 - 1999
Roger Perreten, Pierre Milleret, Jean-Yves Duchêne, Erik Langlo
1999-2000 Roger Perreten and Pierre Milleret leave the firm
2000 – 2004
2000: Serge Dal Busco joins the firm as partner
Jean-Yves Duchêne, Erik Langlo, Serge Dal Busco
End 2004: Jean-Yves Duchêne leaves the firm
2005 - 2013
2005: Julien Treleani joins the firm as partner
Erik Langlo, Serge Dal Busco, Julien Treleani
End 2013: Serge Dal Busco, elected to the Geneva Government, leaves the firm
2014
Erik Langlo, Julien Treleani
As from
1.1.2015
2015: Marc Lachenal becomes a partner
Erik Langlo, Julien Treleani, Marc Lachenal